Here Are Some Of The Best Clear Glass Coffee Mugs To Buy For Your Home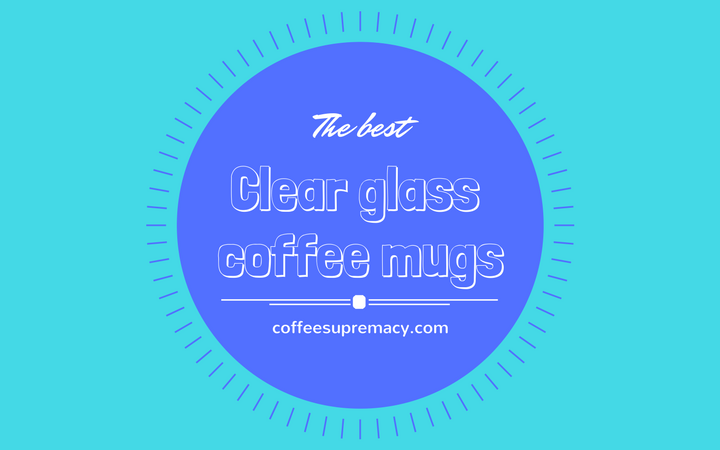 It is important to have a perfect coffee mug. Glass leaves a cool impression to your mind. Coffee can give you refreshing feeling and a perfect clear glass mug can enhance the interior beauty.
Today there are many types of coffee mugs available in the market. Which is the best type of coffee mug? This is hard to describe a person's choice. Still, many people love to have a clear glass coffee mug bacause they look so pretty and I love to see my coffee, my pure love. Of course, there are many other reasons to choose a clear glass cup. Some people wants to see the level of the coffee and some want to see the texture of the coffee.
If you also like a clear glass coffee mug, then, you are in the right place. Today, we will show you the top 7 coffee mugs with clear glass design. They are varied one from another in design, ounce, and other aspects.
Top clear glass coffee mugs that you must have
Libbey Moderno Clear Glass Cafe Mugs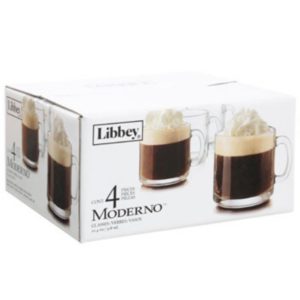 This is a complete set of 4 clear coffee mugs. It can hold 10.4 ounces for per glass for coffee. It comes with a full box for 4 elegant clear glass mugs. So, this can be used to a gift, someone. Moreover, this is a lovely coffee mug set for Christmas parties, weddings, restaurants, and others.
If you like clear glass for a mug, this is the best addition. As it comes in a 4-glass set, this would be a better choice for a full family pack. Moreover, the glass package is perfectly sent to avoid any type of shipping damage.



Anchor Hocking Cafe Coffee Mug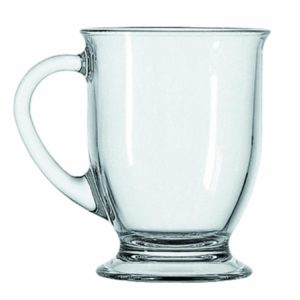 This is a perfect coffee mug for your breakfast or evening snacks time. Enjoy your coffee on the adorable coffee mug. It comes with 6 pieces in a box. Each of the mugs is made from 10 percent reclaimed glass. So, this is an eco-friendly mug for your coffee and tea time.
The elegantly curved handle with a slightly flared lip makes the coffee mug impressive. So, this is a good selection for home decoration or a regular coffee mug. This is also microwave and dishwasher friendly. In short, this is an ideal coffee mug for a person who loves coffee very much.



Libbey 13-1/2-Ounce Flare Glass Coffee Mugs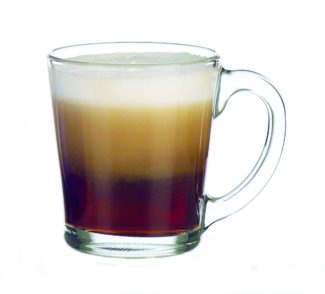 This is a 12-glass in one box package for the coffee mug. This is our third recommended clear glass coffee mug for the coffee lovers. The design of the coffee mugs is impressive with a flared shape. The mugs are made of crafted glass and perfect for hot drinks.
The coffee mugs are dishwasher safe. The USA made mugs are suitable for your home, coffee shop, and restaurants. Each of the mugs can contain 13.5-ounce hot drink. As the coffee mugs come in a 12-piece in a box, they are also suitable for a gift.



Bormioli Rocco Oslo Cappuccino Cup with Stainless Steel Handle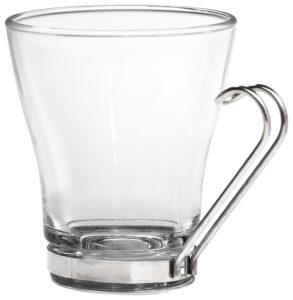 This is a bit different clear glass coffee mug. This is also made of glass. The glass comes with a stainless steel handle. The handle is easy to remove from the coffee mug too. As a result, this is easy to wash and clean after you had finished the coffee.
The tempered glass is perfect for any type of drinks. However, the coffee mug is a bit smaller than other mugs. A mug can hold only 7.5-ounce drink. The clear glass coffee mug is made in Italy and packed properly. You can buy it single piece or set of 8-piece.



Huada Handmade Double-Wall Glass Coffee Mug with Big Handle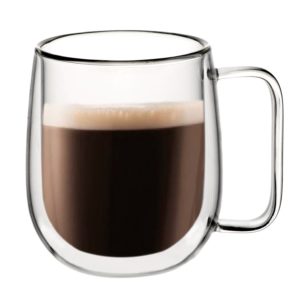 This is a unique coffee mug with double-wall clear glass design. It is a lightweight mug than normal coffee mugs. Moreover, the design is unique than other mugs too.
The mug is handmade by artisans for a unique design. This is an impressive gift to a lovely person. It is an FDA approved mug with a non-toxic material. Moreover, it is heat resistant for both ice drinks and hot drinks. In addition, the 2-layer design helps to keep the drink hot for a long time.
Each of the mugs can hold 10 ounces hot or cold drink. The classy mug is recommended for hand wash only.



Go Away Funny Glass Coffee Mug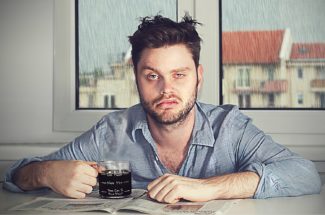 This is a cute and funny glass coffee mug. The coffee mug is microwave safe and dishwasher friendly. It can hold 13 ounces of hot coffee and tea for your refreshing time.
You will see three levels on the coffee mug. The low-level, mid-level and top-level. So, this is an amazing design that adds extra beauty to the glass coffee mug.
It comes with a durable white gift box and tissue paper. So, you can also present it to your lovely friend or beloved person. As it comes with a proper box, you do not need any additional packaging.



Shhh, Almost, Now You May Speak – Funny Glass Coffee Mug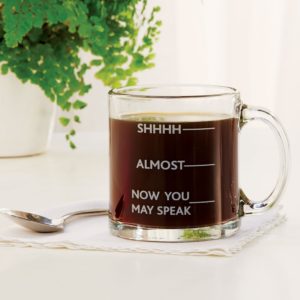 This is another cool coffee mug that is made of glass. It can hold 13-ounce coffee or any other drinks. This is made in the USA with impressive texts. The lower level says "Now You May Speak", the mid-level says "Almost" and the top level says "Shhhh". So, this could be a great coffee mug to gift a coffee lover.
This is microwave safe but not recommended for dishwasher. You should use hand wash to clean the mug. Overall, this is a good coffee mug for your morning coffee with funny texts.



Read which are the best cute coffee mugs in our opinion
Conclusion
These are our top 7 clear glass coffee mugs. If you like glass coffee mugs, you can pick any of our recommendations. We have only picked the best coffee mugs made of glass. So, you will surely like the coffee mugs. If you want to gift someone, you can pick the funny text coffee mugs. The dual-wall coffee mug is the best choice if you like hot drinks. Review the mugs again in order to make the perfect decision.