Egg Coffee: A Vietnamese Delight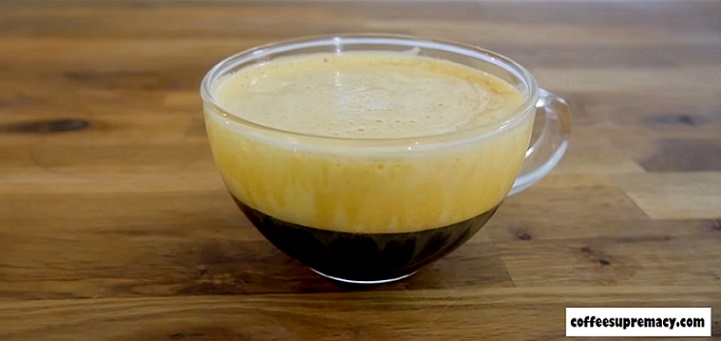 Vietnamese Egg Coffee – The beginning of the story
Modern and ancient blend together in Hanoi, Vietnam's bustling capital. In the newer part of the city, four-lane highways and elevated roads channel traffic in all directions, skyscrapers house the offices of multinational corporations and all through the day, American fast-food chains serve hamburgers, fried chicken and pizza. Hanoi's Old Quarter is a completely different world. Narrow, winding streets branch into even narrower lanes and dilapidated buildings crowd together connected by a tangle of power lines. Bicycles, rickshaws and motor scooters carry Vietnamese and tourists to and fro from the family homes and tiny shops hidden in this centuries-old section of town. Within this setting, Giang Café opened their doors in 1948 and thanks to their egg coffee, their business is still booming.
Vietnamese coffee – Strong and Bitter
Vietnam's tropical climate enables them to export rice and coffee – almost 2 million tons of green coffee beans per year to be exact! Unlike other coffee producing countries, Vietnam specializes in raising Robusta coffee. This variety of coffee earned its name by being easy to grow, disease resistant and producing exceptionally large quantities of beans. Robusta coffee beans would be a formidable contender in the global market if it weren't for the fact that they contain high levels of caffeine and extra pyrazine which gives them a bitter flavor and aftertaste.
The western world prefers the milder Arabica coffee with its complex flavors and varied undertones, but the Vietnamese love Robusta coffee for its availability, full body and distinct flavor. They appreciate its bitter, earthy flavor so much that they usually give their coffee beans a dark roast and brew them slowly to enhance the natural flavor.
Following the Vietnam War, thousands of Vietnamese immigrated to the United States, Australia and other countries. They worked hard to adapt to their new homes which included learning to live without Robusta coffee beans. Some Vietnamese, who settled in New Orleans, found a satisfying substitute in a blend of Arabica coffee and chicory root. Chicory is a woody, perennial that grows from a thick, white tap root. The practice of roasting the root and mixing it with coffee is attributed to the French, but today people all around the world, including many Vietnamese, enjoy the bitter, chocolaty flavor that the chicory adds to their coffee.
Mr. Nguyen Giang began adding egg yolks to his coffees
The Vietnamese brew each cup of coffee individually using a phin or single-cup coffee filter. Single-cup coffee filters are widely available today. The best ones do not require a paper filter, since paper filters absorb some of the oils which give the coffee its flavor and aroma. A good phin will also allow you to tamp down the coffee grounds. Packing the coffee grounds in tightly forces the hot water to drip through evenly and at a slower rate which results in an especially strong, aromatic serving of coffee.
You and I would add sugar and creamer to our black coffee, but most Vietnamese stir in sweetened condensed milk. This practice is so common throughout the country that restaurants and cafes automatically add sweetened condensed milk to all their coffee beverages unless requested otherwise.
Mr. Nguyen Giang, the founder of the Giang Café, worked as a barista for a number of years before opening his own café in 1948. At first, he served the common coffee beverages. His clients asked for cà phê sữa nóng or hot coffee with condensed milk on winter days and cà phê sữa đá which is iced coffee with condensed milk during the hot, humid months of summer. Seven short years after the café opened, war tore Vietnam in two and the North and South each fought to control the country. Despite all the division and differing opinions, the practice of drinking strong, sweet coffee continued and as food shortages racked the country, Mr. Nguyen Giang became creative and began adding egg yolks to his coffees when milk was deficient.
The egg coffee met with immediate success, so Mr. Giang continued to experiment with the recipe. He eventually began blendering the egg yolk with condensed milk to make a thick, foamy custard that would float on top of the coffee and could be eaten with a spoon. On the 30th of April 1975, the city of Saigon fell bringing an end to twenty years of war. The nation could now heal, food supplies could be reestablished and temporary substitutions could be forgotten. Egg coffee wasn't forgotten, though. It traveled around the world making a name for itself as a Vietnamese delicacy and establishing the Giang Café as a must-see for food tourists.
If you decide to visit the Giang Café, you will find Mr. Nguyen Tri Hoa working behind the counter as his father did for many years and if you ask him to, he will add a small amount of cheese or butter to your egg coffee to give it additional creaminess and flavor. Egg coffees can also be bought at many coffee houses throughout Europe and the Americas. Many of these include a few drops of almond or vanilla extract in the egg cream to westernize the flavor and, of course, they use pasteurized eggs to guarantee their client's safety.
The world around Vietnam drinks thousands of cups of Arabica coffee every day and coffee aficionados prize its individual flavor and subtle notes. The Vietnamese are unique in that they love Robusta coffee and instead of putting all their focus on its flavor, they choose to enjoy the contrast of bitter coffee with sweetened condensed milk or egg cream.


How to Make Vietnamese Egg Coffee (video tutorial)