Krups GX5000 Review
During the time it has been in the market, Krups gx5000 has proved itself to be a decent coffee grinder. If you are looking for perfection, uniform texture, and consistent results, then this is the go to the grinder. It gives a hundred percent perfection of your expectations.
Dimensions: 4.3 x 7.2x 10.4 inches
Weight: 3.2 pounds. Shipping weight is 5.5 lbs.

Krups GX5000 Features
Full honest Krups GX5000 review. Find out more about this coffee grinder.
Quiet, Speedy and Effective
Krups gx5000 is relatively fast and quiet. You can use it every morning for years without experiencing problems.
The grinder has a burr mill system which prevents overheating unlike in other electric coffee grinders. With the Krups coffee burr grinder, you can make as much coffee as you like without experiencing overheating.
For consistency, this coffee grinder has 45 settings of fineness selector divided into 9 grind levels. You can use these units to select the coffee fineness of your choice. With these options, you are assured full control of your grind for less than $50.
Check Krups coffee grinder gx5000 price and read more reviews
Cups Selection
Krups gx5000 professional electric coffee burr grinder gives you an opportunity to select the number of coffee cups you want to make, between 2 and 12. This is one of the best features you can never get from many coffee grinder. You no longer have to kill yourself with the math of how many coffee beans you should put in the grinder. Krups gx5000 will use its regulated wheel to give you the exact amount of coffee you need.
Flavor Preservation
The Krups gx 5000 coffee grinder has an anti-static coffee container which helps preserve your ground coffee's freshness and flavor. With that said, as long as keep your coffee beans well, you have no worries about them losing their freshness once ground.


Cool Design
Krups gx5000 is black, stylish and adds elegance to your kitchen. Also, it does a perfect job with utmost timeliness and effectiveness. It has several desirable features such the main body which holds the electric burr. Each and every one of these parts has their specific functions which help this coffee grinder do an adequate job.
At the bottom is a large see-through plastic container which holds the ground coffee. This container is large enough to hold up to twelve cups. It has a line indicating MAX, where the twelve cups of coffee fit. However, depending on your situation, you might decide to go far than the 12 cups.
On the top of the grinder is another see-through container where you out your coffee beans. Once you put in your beans, place the plastic lid on it and start grinding. This part of the grinder is easy to clean although you might find it a little daunting if you grind several times a day. However, that doesn't limit you from dusting from time to time.
In the middle of the grinder is a power button, which looks more like a computer power button. Use the button to grind the coffee into your desired fineness. Krups gx5000 coffee grinder is easy to clean since you can break down the parts.
Automatic
Krups gx5000 saves the pressure of having to hold the power button for it grind. Once you switch it on, you can relax and wait for your grinder to do the rest. You only need to feed it with your orders. How awesome is that!
Safe
While making the Krups gx5000 coffee grinder, the manufacturer gave a lot of attention to the safety of the machine. How is this, you ask? Well, unless you put on the lid of the hopper and coffee container, the grinder will not work. Also, the electric grinder stops automatically once the designated quantity is achieved.
Easy to use
This electric coffee grinder is fitted with a large capacity hopper which makes filling the grinder effortless. The hopper also provides easy access to the burrs which you can also remove without breaking a sweat.


Technical Characteristics of the Krups gx5000
Power Rated: 110 W
Frequency: 60 Hz
Rated voltage: 120 V
Krups gx5000 Cleaning and Maintenance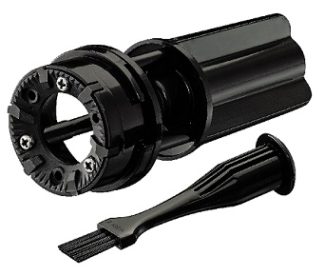 After every use, empty the coffee holder of any remaining coffee. This helps avoid degradation as well as maintain the flavor of your coffee.
Before cleaning, make sure you disconnect the grinder from the power socket.
Avoid placing the grinder, power supply or the power plug in running water.
Never use abrasive pad or string detergent to clean your Krups gx5000.
Use warm and soapy water to clean the lids and the ground coffee holder.
Remove the upper burr by first setting the fineness selector to fine position and then holding the winglets of the top mill with your fingers turn clockwise and then raise it vertically.
Use a cleaning brush to clean the top burr and damp cloth to clean the inside of the coffee bean hopper. The ground coffee dispenser and the outer body of the electric grinder should be cleaned using a damp cloth as well.
Replace the upper burr by setting the fineness selector to the coarse position and then insert the burr and turn it once into an anti-clockwise position.
Handling the Krups gx5000 Electric Grinder
While the coffee grinder is still unplugged, fit the ground coffee holder and its lid in place. Then, open the coffee bean hopper and fill it with coffee beans to the desired level, but do not exceed the MAX level, and then close the lid. Using the cups selector, choose the number of cups and use the fineness selector to determine the standard of fineness you want to achieve.
Insert the power plug into an electric socket and press the ON/OFF button to start the grinding. The appliance automatically stops the moment the number of desired coffee is achieved. However, if you want to stop before the number of cups is made, press the ON/OFF button again.
To remove the ground coffee, remove the ground coffee holder and gently tap the receptacle. Use a measuring spoon or filter the ground coffee into a coffee maker.



Why to buy Krups gx5000 at Amazon
If you compare the price Krups gx5000 at Amazon and at Ebay or at Krupsusa.com you will see that by far the best price are on Amazon.
Reviews on Amazon for this coffee grinder is not great 3,1 star but we can not agree with that rating.
Points
To make sure that your appliance always runs correctly, always ensure the coffee bean hopper is properly closed, the ground coffee holder and its lid are rightly placed in the grinders' body. In the case the grinder overheats, an overheat protective device shuts it down automatically. In such cases, give it a 30 minutes rest before restarting.
KRUPS GX5000 vs KRUPS GVX212 vs KRUPS GX4100 vs KRUPS F2037051 vs KRUPS GVX1-14
| | | | | | |
| --- | --- | --- | --- | --- | --- |
| Image | | | | | |
| Title | KRUPS GX5000 Professional Electric Coffee Burr Grinder with Grind Size and Cup Selection, 7-Ounce, Black | KRUPS GVX212 Coffee Grinder with Grind Size and Cup Selection and Stainless Steel Flat Burr Grinder, 8-Ounce, Black | KRUPS GX4100 Electric Spice Herbs and Coffee Grinder with Stainless Steel Blades and Housing, 3-Ounce, Gray | KRUPS F2037051 Electric Spice and Coffee Grinder with Stainless Steel Blade | KRUPS GVX1-14 Coffee Grinder with Grid Size and Cup Selection and Stainless Steel Conical Burr, Black |
| Color | Black | Black and Metal | Black/Stainless Steel | White | Black |
| Size | 8-Ounce | 8-oz. | 3-Ounce | | |
| Height | 10.4 inch | 6.4 inch | 13.5 inch | 6.75 inch | 6.4 inch |
| Weight | 3.2 pound | 2.97 pound | 1.47 pound | 1 pound | 0.55 pound |
| Width | 7.24 inch | 8 inch | 8.75 inch | 3 inch | 8 inch |
| Length | 4.29 inch | 11.1 inch | 8.75 inch | 3.5 inch | 11.2 inch |
| Reviews | Read Reviews | Read Reviews | Read Reviews | Read Reviews | Read Reviews |
Krups coffee grinder with reviews. Comparison in the appearance and size of different Krups models. If you want to know more about specific grinder read reviews. Here in the table are both grinder types: blade and burr. Of course we always recommend burr coffee grinders.