Coffee before Working-out: Easy improve your performance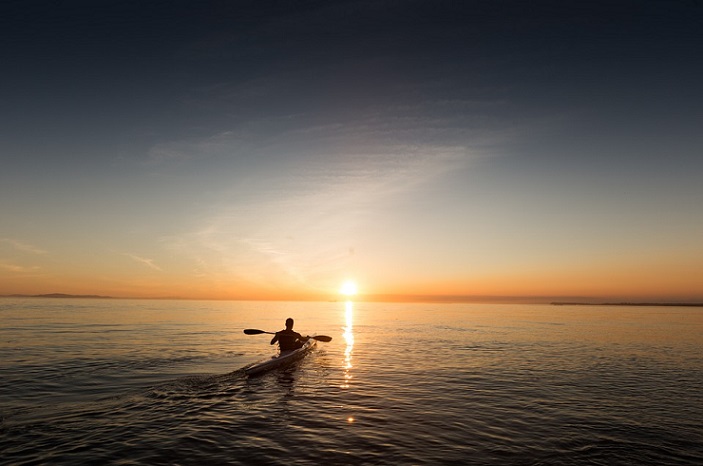 Should You Take Coffee before Working-out?
Many people enjoy downing a cup of coffee every morning to help them feel rejuvenated for the day. Their passion is justified considering coffee is a very healthy drink that is filled with antioxidants that improve your general health. Studies have revealed that coffee lowers the risk of certain serious illnesses. It is also highly advisable to take coffee before working out. Below are reasons why you should take this advice seriously.
Coffee Drastically Improves your Physical Performance
Taking coffee increases the levels of adrenaline in the blood system which alerts the body about intense physical activity about to happen. Therefore, taking coffee before working out prepares your body prior the exercise.
When you take coffee before working out, it stimulates the nervous system causing it to send signals to the fat cells. The fact cells, in turn, breaks down the fat which is released into the blood streams as free fatty acids which later provide energy for the working out.
Enjoying a cup of coffee before working out helps your body achieve 11-12% physical performance.
Coffee Improves Blood Circulation
Studies have shown that those people who take coffee regularly have better blood flow than those who don't. For coffee lovers, blood through the small blood vessels increases by 35% within a span of 75 minutes after downing a cup of black coffee.
As you may already know, your muscles require enough oxygen which in turn improves your exercising performance. Therefore, you should consider taking a cup of coffee just before exercising for improved blood circulation.
Coffee Improves Memory
Many studies on effects of caffeine have been carried out. The most recent one was on the consequences of caffeine on the memory. The results showed that those who regularly take coffee had a vivid memory of images but those who didn't have a hard time remembering. When you considering physical exercises, coffee is necessary when you have activities that require remembering specific routines.
Coffee and Pain Reduction
According to scientists, taking two or three cups of cup 30 minutes before embarking on intense exercise helps you hold on muscle pains. Therefore, if you can make it a habit of taking coffee before working out, it will help you workout harder and hence improved muscle development.
Which Coffee should you take and How Much Caffeine?
Coffee has all the above-listed advantages when taken before working out. However, you should be keen on the type of coffee that you drink as it determines the amount of caffeine in your body. In a nutshell, dark roasted coffee has less caffeine than lighter coffee.
The more caffeinated coffee is best in the morning just after you wake up, and on the other hand, the darker coffee is better to take during the rest of the day. Also, do not drink coffee in excess just because several studies have shown that it has positive impacts.
Knowing your body is a better way to determine the amount of caffeine you should take in a day. For instance, those who are new to drinking coffee should consider taking at least 100mg daily. If you are drinking coffee for fat burning purposes, then you should consider taking at least 200mg per day.
However, even with these amounts in consideration, your body adapts to caffeine over time. As time goes by, you will find that you need more coffee to achieve similar effects you did when you started. All the same, different types of coffee have different caffeine levels. It is, therefore, upon you to determine which suits you best.
Best Way to Take Coffee
Your coffee intake schedule can help you improve your performance while working out. Below are points which can help you receive full coffee benefits.
Daily Amount – For starters, the effects of caffeine are felt after a very low dosage of 20mg. It is, therefore, wise to start with small dosages and increase accordingly depending on your workout. At an amount of 200mg, the effects of caffeine tend to be maxed with no extra effects if you increase the dosage.
You can realize that your daily coffee dosage is higher than it should be if you start experiencing anxiety, feeling shaky and nervous. In this case, you should cut down on the dosage.
Timing on when to take coffee before exercising – To realize maximum benefits of coffee after working out, you need to take it at least 1-2 hours before working out.
Increase your water intake – in case you experience the effects of taking too much coffee, always make sure you down a glass of water. Taking water first thing in the morning before you can even drink coffee helps in boosting your energy naturally.
The amount of water you take daily should increase as your coffee intake increases. This way, adverse effect of caffeine in your body will be minimized.
Consider other pre-workout choices – instead of always downing coffee before working out; you might opt for alternatives. Protein, for instance, is a very efficient pre-workout fuel. Fortunately enough for the coffee lovers, there is coffee flavored protein powder in the stores.
Teecino is a flavored coffee tea which can be the best replacement if coffee is more of a ritual to you. If you must take coffee, ensure you have done proper timing before your start working out.
Accost for deficiencies – sometimes your intense cravings for coffee may be as a result of a deficiency in amino acids. If this is the case, look for advice from your nutritionist about ways you can boost amino acids in the body instead of seeking refuge from coffee.
In most cases, those strong coffee cravings are caused by a deficiency in Tyrosine, Tryptophan, L-Glutamine, and Phenylalanine.
Be on guard about the side effects of excess caffeine in the body – taking a lot of coffee causes disruption in your GI system. The diuretic effect of coffee leads to dehydration which might in turn cause constipation. The result for this is discomfort and GI problems which slow you down from even exercising.
Also taking the coffee first thing in the morning leads to the production of HCL in large amounts. If you continue doing this over time, amounts of HCL in your body will be reduced which result into constipation, bloating, indigestion and leaky gut.
Making sure you take the right amount of coffee and take all the required precautions should help you realize full benefits of coffee.