Working at Starbucks: Experience of former worker (barista)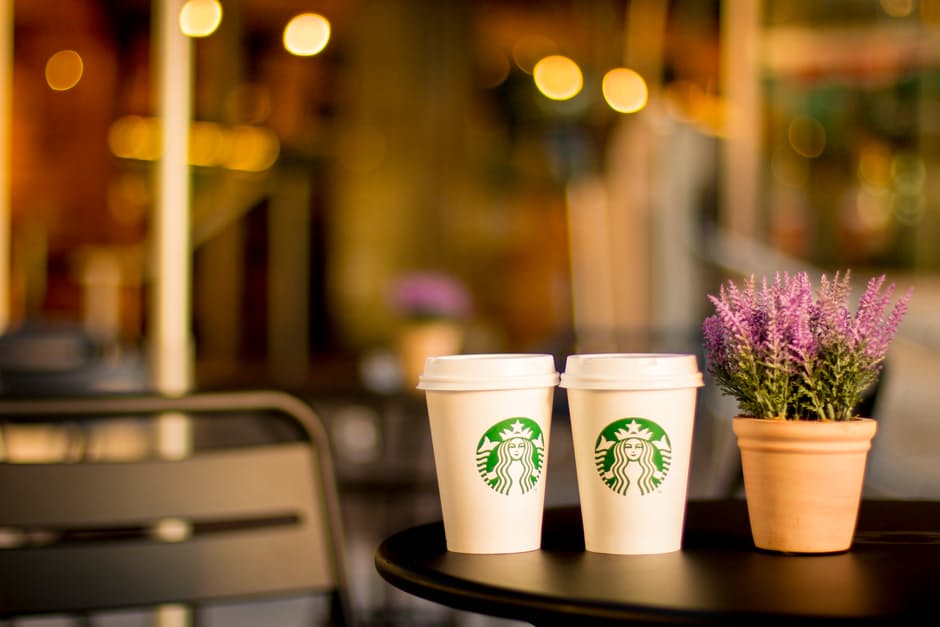 People like Starbucks and want to know what it looks like to work at Starbucks. Is it hard, stressful, fun, difficult, is there some benefits, do people like working at Starbucks, is working at Starbucks worth it, is it a good job? Angela wrote a very interesting and detailed article about her experience and the description of her job as a barista at Starbucks.
My Starbucks Coffee Experience – Written by 

Angela Norombaba, Philippines
"One small sip for this morning. One Giant gulp for the day."
– never said by Neil Armstrong, from A Cup Of Devotion with God
I'd like to start this by asking how many cups of coffee you need in a day? I understand that for some, the question should be, how many shots of espresso you need per day? Still for others, the most important question is, cream or sugar?  I am here to share with you all my Starbucks coffee experience in the hopes of connecting with all you coffee lovers despite our distances. And I hope that as you read this, you are drinking your cup of java.
I have made a career out of helping, serving people in almost every part of the world with the help of a telephone line, internet and a computer. But just like every other human being on this beautiful planet, everyday needs a "java love" declared and experienced otherwise, it's caffeine withdrawal which could result to struggle with migraine, at least for me. That's weird, I know, given the fact that coffee is a trigger for migraine. But when it's love, the force can be too strong. And we all know that when we love something or someone, we can't help but know more and more about the object of our affections.
It is for this very reason that I gave up a more than a decade of corporate job to jump the hoops of caffeine routines; enjoy "coffee pot" discoveries and have fun with those crazy beans. Here we go!
Starbucks Caffeine Routines
Regardless whether you are an old employee or a newbie, Starbucks would introduce you to their coffee routine. It starts with a gentle swirl, continues on with a smell of that addictive coffee aroma and ends with a great big slurp. This has always been my favourite part. This was pretty new to me at that time. I never drank my coffee this way.  I just order a Café Latte, take a snap of the beautiful latte art and drink my coffee. But the way they drink coffee here was different. And by different, I mean, every coffee tasting seemed to me was like having a cup of devotion.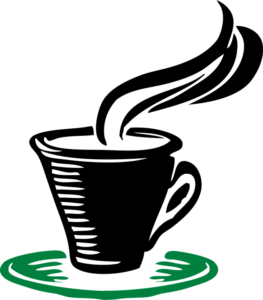 It's like a meditation happens with every coffee tasting moment. It happens at the start of the day. There are mid-shifters and late-shifters. It's a must for coffee baristas to start their day with coffee tasting. The reason for this is because Starbucks offers different coffee beans from all across the globe. So to make sure every coffee baristas are aware of what is being served, coffee tasting is a must. It's a good talking point when customers ask about their coffee and the coffee of the day too.
Have I mentioned this is my favourite part? It almost felt like everyone would levitate in a coffee cloud during moment. It's a highly respected duty of each coffee master. And for a moment, it could feel like coffee baristas lie motionless in coffee beans. You could almost hear a hallelujah chorus with every after experience.
After coffee tasting, we proceed with our duties. There's a certain way of doing things. And it's something coffee masters teach you not by words but by showing it to you: That you need to respect the beans, be very careful with the beans and enjoy the beans as you prepare them from the bag of beans, to grinding the beans, to carefully tamping the grounds.
"Coffee Pot" Discoveries through work in a Sturbucks coffee shop
Working in a Starbucks coffee shop allowed me to discover many things. What I've learned is that the coffee shop is like a coffee pot that brings together coffee, milk, and sugar. It could also be that every single individual – coffee barista, colleagues, and customers – are all some sort of a coffee bean. And everyone has their own distinct taste, needed to be roasted a certain way, tamped the right way, and pressed a in a special way.
Baristas/Colleagues
I read somewhere that "many of the world's greatest ideas were sparked from a simple conversation among friends over coffee." I love the freedom they gave us at Starbucks. The freedom to get creative with every coffee drinks whether hot, over ice or blended drinks. We would have clients talk to us about Starbucks' "secret recipe" and it would all make us smile. There were never any secret recipes. But if one should be revealed, it is the freedom to make our drink the best way we can, the best way we want to, and to be able to share that preference to our clients. Each one of us baristas would have our own "secret recipe." For me, that will be revealed at the latter part of this article.
How Starbucks decides to bring together deeply devoted and passionate coffee lovers together as their baristas is nothing special. They do it exactly as any other company would do it. But you will be asked one common question: Why do you want to be a barista? And there's no right or wrong answer. So we are different in so many ways but there's an unspoken truth in all of us. We love coffee. That may sound like a cliché, but not for us. And as every relationship expert will tell you, it doesn't matter how different you are from each other when it comes to love. What's important is that you agree with the right things. And our devotion and love for coffee conquers all the differences and allows us to accept each other.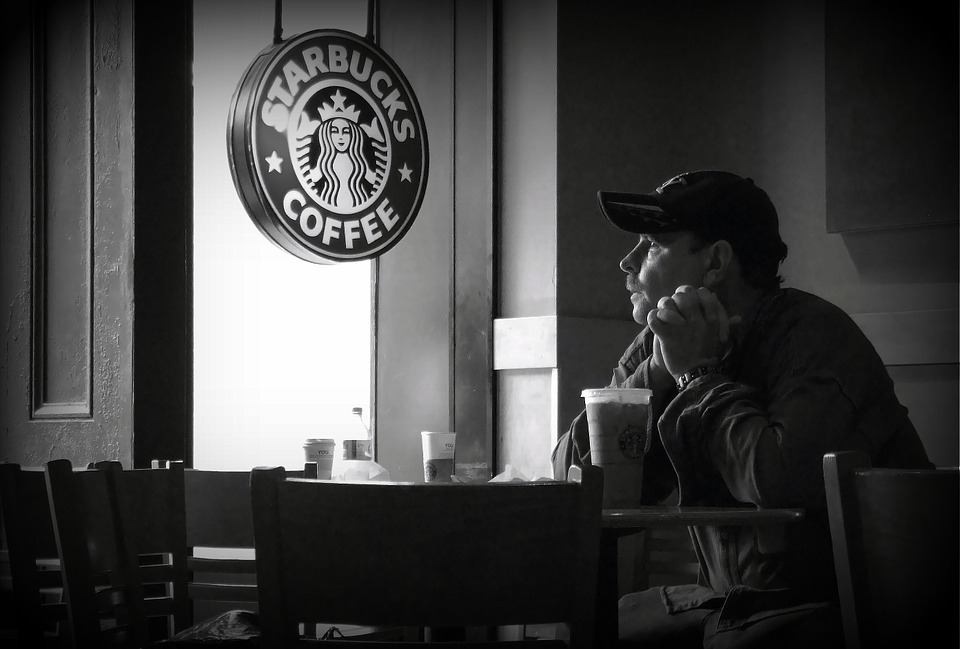 Customers
One of the most amazing and exciting truths about being a coffee barista, is that our relationship with our customers is like an Advanced Romance. This is especially true for our regulars and we endeavour to have each and even the very new customers to feel this way. When we see our regulars walk in, because we know at what stage of coffee love they are at (revealed during our everyday conversation with them), we have every single cup prepared in advance for them. That way, by the time they reach the waiting area, their coffee is served as perfect as they want them to and to make sure they sit or leave for the office with that great satisfaction, security, confidence that our relationship with them is one with complete devotion, that there will never be a room for doubt whatsoever.
We want our clients to feel that with every sip they make on their coffee cup, it is a sip of companionship whether they are inside the shop or someplace else or anywhere else they need to be that day.
We can both agree relationships are made that way.
The Crazy Beans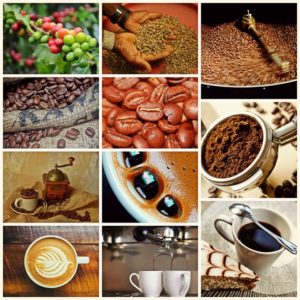 Imagine what each coffee bean has to go through to show off how amazing they really are. They (coffee beans) would go through the lengths and breadths of sprouting, picking, roasting, grinding, tamping, brewing just to show each and every single palate all across the world how incredibly fun and tenacious they are as if telling each and every one of us every single morning, "So should you be."
These crazy beans  help prepare us  for the worst of Mondays, encourage us to glide through the crazies of Tuesdays, give us the strength to jump the humps of Wednesdays, enjoy the puns of Thursdays, go gaga over Fridays, and look forward to weekends like we've never experienced anything like it before.
If there's one great thing lesson I'm bringing with me for the rest of my life from my Starbucks coffee experience, that is that they allowed me to love coffee more than I ever thought I could. It's all so incredible how Starbucks gave me the opportunity to love every single bean and taught treat every single bean with the utmost respect.
So how has your Starbucks experience been? Have you worked for Starbucks? Have you worked for other coffee shops too? What was the experience like? Which part of the world? Would you care to share to us how your coffee experience has been all these years? What was most memorable? Share your experience at the comment section and let's spread the love even more while holding a cup of coffee in one hand and sharing your comments below.
Now, don't think I forgot about my secret recipe. I love café latte. I've tried all kinds of syrups out there but none of them can compare to a perfect espresso shot and the secret is in the milk. The milk needs to be steamed the right away. How that's done is something that's hard to describe. Go see your local barista and I'm sure they'll be happy to show you just how.
Have a great cup today!
"Coffee takes all the thunder-dripped porches of Middle America, the words of our greatest poets, the music of Rostropovich's Cello, and melts them into a brown flow which, once taken in, enables the fertilization of further beauty."
– M. M. McLaughlin, poet
"Coffee. Good to the last drop."
– Teddy Roosevelt, 1919