Well-known books about coffee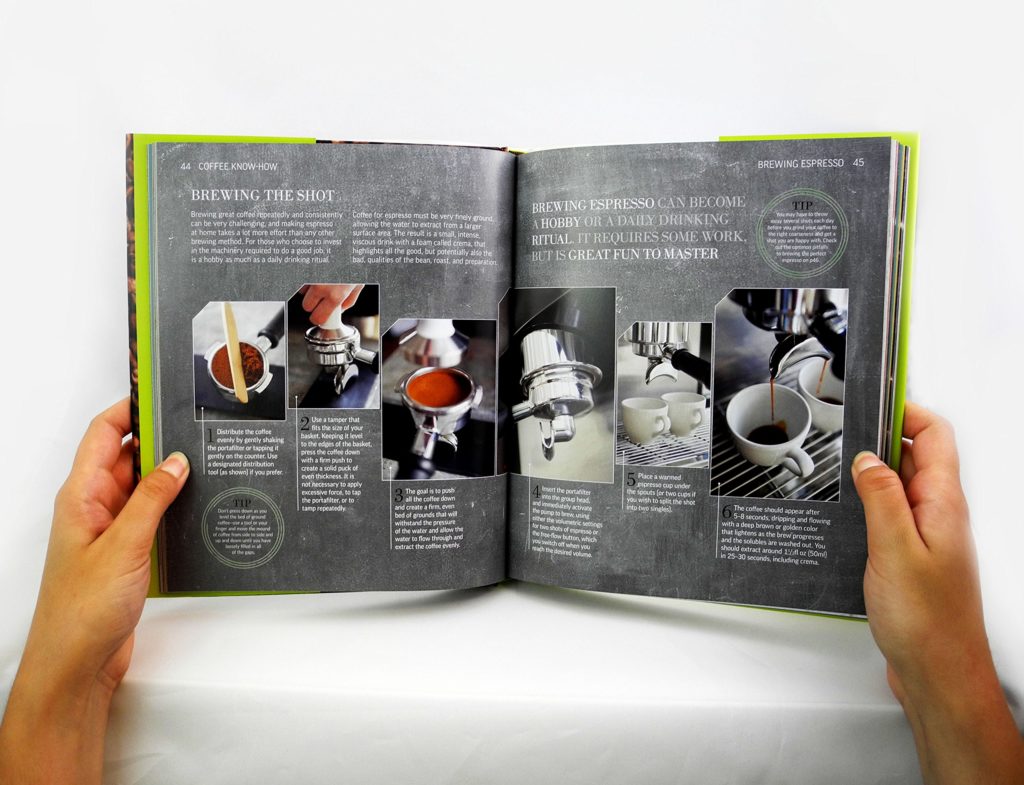 If you love coffee, you will likely go through at least a few cups daily. If you are an even bigger fan of coffee, you might be interested in getting to know a bit more about it in terms of where it first originated, and some of the first brands on the market. If you are a monster fan of coffee, and coffee seems to be the only thing you think about daily, then the chances are you will spend some of your time reading books about it. If you are interested in getting to know more about coffee and you love reading about it, have a look at some of the well-known books about coffee below.
The Birth of Coffee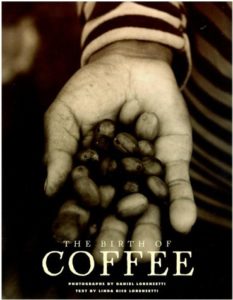 The Birth of Coffee book is all about coffee origins and all the hard work needed to provide coffee to consumers around the world. This book is complimented with stunning pictures that really give a sense of appreciation to the people responsible for giving us coffee whenever we feel like one. This book gives a sense of emotion too because the people that spend their days working hard, are often very poor.



A-Z Coffee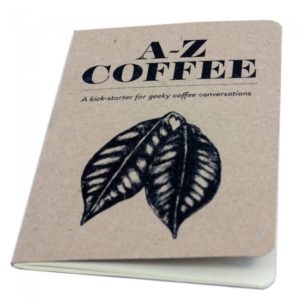 The A-Z Coffee book really does contain everything about coffee. It's one of those books made interesting by pictures and facts about coffee. There aren't many other books about coffee on the market that can come up with the same exciting book without sounding boring. This one has everything from culturized coffee supplements to simple pictures with titles. For a book that has everything coffee, it's still a book that contains simple information that is easy to read.
Left Coast Roast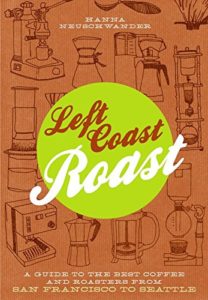 Left Coast Roast was written by Hanna Neuschwander and its simple illustrations provide a great read for anybody interested in coffee. This book is not only great to read because of its basic illustrations that look beautiful, but it's also a book that provides plenty of information about coffee. This piece can give boost your general knowledge about coffee.



The Blue Bottle Craft of Coffee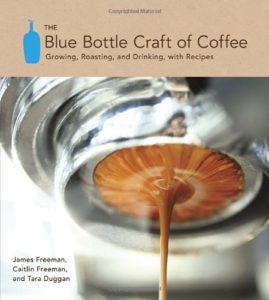 Not only is The Blue Bottle Craft of Coffee a book about everything coffee, it's a book that contains a great resource when it comes to making some of the best coffee recipes imaginable. This book will change the way you think about coffee and if you are looking for a book that will offer a new coffee taste altogether, this book will do the trick. Recommends anyone who wants to know more about coffee to read this book.



The Curious Barista's Guide to Coffee by Tristan Stephenson

Coffee fanatic Tristan Stephenson created his own book because of his love for coffee. He didn't think there were many books on the market that offered the full coffee reading experience, which is why he created his own. This book has everything from information on coffees origins to how coffee is picked and grown. In addition to that, he explains some of his own coffee recipes and the best way of making the perfect coffee every morning. This book is perfect for new coffee makers because it is expertly pointed out and easy to follow. If you have a love for coffee but you haven't started reading coffee books yet, this book will be the book for you.



Coffee Obsession with Anette Moldvaer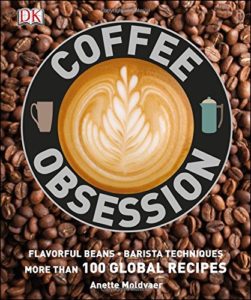 Whether you are looking to become a professional barista or you are just someone that loves coffee and you are looking to take your experience to the next level, the Coffee Obsession with Anette Moldvaer will help you do either. This book is filled with helpful tips and stories about coffee you won't find in many other books about coffee on the market. It's a very simple book, but it's a book about coffee that should be purchased by anyone looking to take their coffee making experience to the next level.



How to Make Coffee: The Science Behind the Bean by Lani Kingston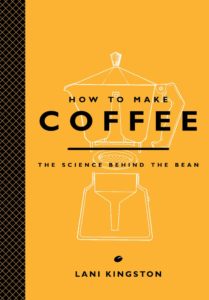 Making coffee to some people is as simple as it sounds to some people, but to others, it's a mastermind and a science all in one. Not a lot of people know much about the science involved in making a coffee, and if you have a curious mind and would like to know more, this is the book that should be purchased. This book offers not only the science behind making coffee, but it also tells you about how caffeine is integrated to give it the physical and mental tastes behind it. I loved the writing style. Recommend.



The World Atlas of Coffee by James Hoffmann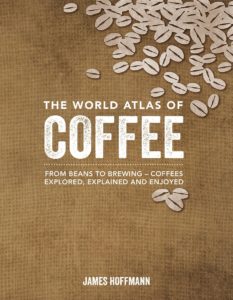 James Hoffmann is a world champion Barista, so he knows a thing or two when it comes to making the best coffee from bean to brew. James wanted to share his insight when it comes to coffee which is why he created The World Atlas of Coffee. This book consists of some of the best coffee recipes in the industry and he will also show you tips on how you can make the best coffee from your own home. James believes in having quality coffee machines to help the process so if you aren't willing to spend money on quality machines or grinders to help the process, then this book probably isn't going to be for you.



Setting up and managing your own coffee bar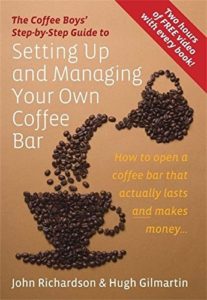 This book isn't really for the coffee fanatic that wants to read about coffee and where it comes from, but it is the best book on the market for people wanted to take their coffee making skills to the next level and setup their own coffee shop or bar. This book shares all the details from scratch so if you are serious about setting up your own coffee shop, this book will show you the way. Knowledge before starting any business is never too much. If you have some doubts about opening a coffee bar this book very likely can help you to remove doubts.



The above books are just a few of the books about coffee that are on the market. They all have very different stories about how coffee was first put in a cup with hot water, and some of them come with great illustrations and pictures to keep the reader entertained. All in all, if you are looking to read a good book about coffee because you are a big coffee fanatic, then the ones above will make you appreciated coffee even more.