Coffee diuretic and dehydrating effects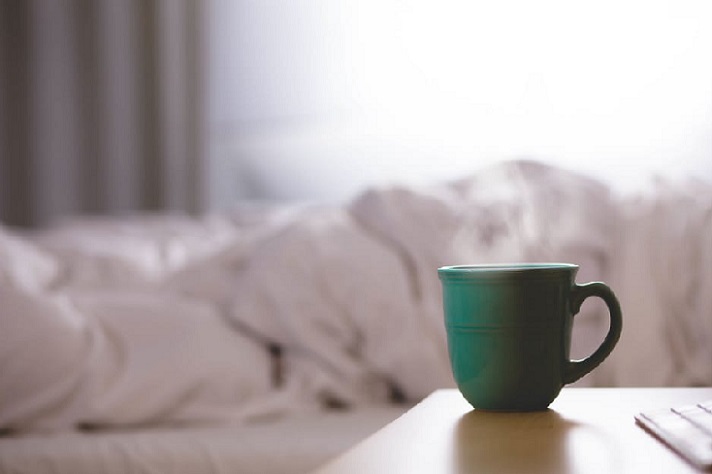 For a long time, there have been warnings about coffee causing dehydration. Coffee has a diuretic effect which increases blood flow through the kidneys and hence urinating a lot. While this may be true, there is potential to control the effect by minimizing the amount of coffee you consume in a day. Also, you can consider downing a glass of water after taking your morning coffee.
Coffee acts as diuretic only on some people and especially those who take large amounts. Individuals who take moderate amounts do not experience this dehydrating effect of coffee. Habitual coffee drinkers have developed tolerance to caffeine and therefore the diuretic effect is minimized. Although coffee is dehydrating, it has numerous benefits that should inspire you into taking it habitually.
Reasons you should take coffee despite the diuretic effect
Coffee has both reasons why you should drink it and why you shouldn't. This article concentrates ( becouse we are coffee lovers 🙂 ) on reasons why you should make it a regular drink.
Reduces Pain
Studies about coffee intake effects have shown that you can cut pain after intense muscle exercise by up to 48%.
Protection against liver cirrhosis
Studies have shown that coffee lowers liver enzymes hence keeping your liver healthy and free of cirrhosis. The increase in enzymes in the blood vessels reflects inflammation of the lover. An increase in coffee intake reduces the level of the enzymes and hence reduced inflammation.
Increased Fiber intake and other essential nutrients
One is usually advised to take 20-38grams of fiber daily. Well, one cup of brewed coffee contributes about 1.8 grams of the recommended fiber intake. Additionally, coffee beans contain a lot of healthy nutrients. A single cup of coffee contains;
6% Pantothenic acid (vitamin B5)

11%Riboflavin (Vitamin B5)

3% manganese and potassium

2% magnesium and niacin
If you can manage taking three to four cups of coffee daily, these nutrients amounts will add up rapidly.

Lowers the Risks of Type 2 Diabetes
Type 2 diabetes is induced by the body's inability to secrete insulin. This problem has affected over 300 million people worldwide. Studies about the benefits of coffee have shown that people who regularly take coffee have 23-50% lowered risks of getting this type of diabetes.
According to research, coffee helps keep diabetes at bay by protecting insulin-producing cells, helping the body use the insulin and improving the regulation of blood sugars in the body. Caffeine is also responsible for preventing tissue damage as well as preventing the inflammation that is commonly known to cause type II diabetes.
Provides short term memory boost
Caffeine increases brain activity and mainly affects part of the brain that is responsible for memory and concentration. Research done showed that people who took coffee tended to have an improved memory than those who never drink coffee. However, it is not clear how long the memory lasts or how it varies from one person to another.
Reduces stress and depression
Just smelling coffee can have a great impact on your moods. Caffeine intake, on the other hand, is known to activate the production of neurotransmitters. These include serotonin and dopamine which are creditworthy for controlling your moods.
Improves exercise performance
Coffee is feared to cause dehydration, however, fitness experts' advice on taking coffee pre and post working out exercises. The reason for this is that coffee helps one get more energized and hence workout for more hours. Coffees also help in fat burning, making one more energetic and hence realize faster results of the exercise.
Helps in prevention of certain cancers
Studies have shown that the antioxidant Polyphenols found in coffee produces anti-carcinogenic properties which decrease inflammation. The reduction in inflammation reduces the development of tumors that cause prostate cancer in men endometrial cancer in women.
Also, regular coffee intake decreases the growth of tumors that cause liver, renal and colon cancers. Coffee has plenty of potent antioxidants which help in fighting inflammations. The result is reduced cases of cancer and other chronic diseases such as arthritis and atherosclerosis.
The anti-carcinogenic properties are also responsible for neutralizing free radicals which may cause stress which leads to chronic diseases. The increase in coffee intake promotes your general health by preventing cell damage.
How to Maintain Healthy Coffee Levels
In addition to the above benefits, you shouldn't fear to enjoy your cup of coffee as there are studies that have supported it. For instance, taking coffee prior exercising negates the diuretic effect unlike when taken after exercising.
Giving up coffee intake is not an easy task, also considering the above benefits; it is not advisable to stop. On this ground, you need to learn how to take the right amounts to avoid the few detriments of caffeine.
Choose organic coffee
Unlike conventional coffee which is sprayed with pesticides, organic coffee is healthier and safer for drinking.
Cut out the sugar in the coffee
Doing this is the hardest thing to do when managing your coffee. However, once you manage, you will realize that all along it is the sugar in your coffee you were craving for not the caffeine. You can try replacing the sugar with unflavored cream.
Grind your coffee beans
Coffee starts losing its freshness immediately it is cut and exposed to air and moisture. This exposure also interferes with anti-oxidants which help in keeping off diseases.
Reduce your daily intake
Keeping at least one cup per day for starts will not be too hard for your liver to handle. If you are already a heavy coffee drinker, consider reducing the amount gradually.
Always drink after a meal and down a glass of water after taking coffee
Most people have the habit of downing coffee immediately they wake up before taking anything else. This is, however, not advisable and you should wait until you at least eat your breakfast. Caffeine usually causes the release of sugar in the blood streams which increases the production of insulin. If you take coffee before eating, it causes a decrease in sugar production which in turn cause cravings for sugar.
Considering all benefits of taking coffee, make sure you enjoy your cup of coffee without feeling guilty.