Top 10 Star Wars Coffee Mugs
A New Hope Star Wars Black Ceramic Mug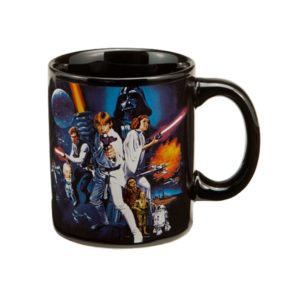 Do you have that one person with whom you have watched star wars with throughout the decades since its inception? If yes, help them reminisce their childhood by buying this coffee mug. The cool pictures on the mug will bring the childhood memories flooding back.
This cup has a unique shape, a top slightly wider than the bottom. It also has a thin side which makes it more of a collectible than a coffee cup. However, that shouldn't limit you from enjoying your beverage from the mug.
The ceramic material making this coffee mug increases its durability. You can comfortably use it in a microwave and wash it in a dishwasher without getting a crack. However, you should be careful when handling this cup to avoid breakages, unless you want to go back to the stores sooner.