Elephant Poop Coffee

Coffee beans harvested from animal poop
Picking coffee beans out of animal dung for roasting and consumption initially sounds like a wild (and pretty gross) idea. Strangely enough, however, this interesting purification method for reducing bitterness and ultimately delivering an incredibly flavorful, smooth cup of coffee has caught on in a big–and expensive–way. Especially gaining momentum in more recent years as the media has grown increasingly aware of "poop coffee" and the strange curiosity of the technique.
During digestion, enzymes break down protein. Protein in coffee beans is a major contributor to the overall bitterness of the brewed beverage. Beans that have passed through an animal and undergone digestion will have none of the sharp bitterness that is characteristic, to some extent, to most coffees. Removing this particular aspect of the coffee's taste allows the rest of the flavors to really sing. The rich flavor of the blend is less muddled and it is easier to discern the subtle points that can become masked by bitterness.
The now somewhat well-famed Kopi Luwak coffee is one such variety that undergoes the poop process. Foraged by workers with a most unfortunate job, these beans are picked from the excrement of civets, a type of mammal with high populations in Indonesia and the Philippines. Kopi Luwak has been noted in the news, mentioned in movies, and reviewed by celebrities many times over. The high costs reported for what was to become known as the "cat poop coffee" gave it prestige along with a sizeable price tag.
Availability of Kopi Luwak coffee is fairly widespread and prices can vary slightly. When buying by the pound, prices can reach upwards of $350 per 16 oz. bag. If a cup of brewed Kopi Luwak is preferred, one can expect the price to fall somewhere between $40 and $75. With the increasing popularity of this variety of coffee among coffee connoisseurs and trendy novelty seekers willing to pay the price, coffee beans "harvested" from animal dung had transformed from a half-repulsive, half-intriguing conversation piece to a highly sought after product.


As with anything that grows to be popular and widespread–especially something so valuable to sellers–the Kopi Luwak business as a whole decreased greatly in terms of providing a consistent, quality product. As sham Kopi Luwak farmers began to flood the scene, low-quality or counterfeit beans became increasingly common. Worse yet, farmers began capturing civets out of the wild to keep caged in inhumane conditions and force fed to yield the largest possible crops. From high priced counterfeit beans to serious instances of animal abuse, the Kopi Luwak industry eventually took a very negative turn.
Coffee beans from Elephants poop
Issues of quality control and ethical care of animals led one Canadian coffee producer to re-think the process. Blake Dinkin, founder of Black Ivory Coffee Company, wanted to keep all of the positive innovation and success of this natural way to process coffee beans while avoiding the negative downsides of the Kopi Luwak market. Here enters Thailand's native Asian Elephants. Assuming that humane and ethical guidelines are kept at the forefront, elephants in particular are an ideal pick when choosing an animal best equipped to digest the coffee beans for your morning cup. Not only do elephants consume a great deal of food (and thus the potential for high yields of beans), but as herbivores, their bodies house a great deal of fermentation during digestion. Fermentation occurs during the breakdown of their substantial diet of leafy foods and brings out the sugar stored in the food that they eat. So, in addition to regular protein breakdown, the bitterness of the bean's flavor is reduced even further by the high amount of fermentation of the vegetation that goes on as it is digested alongside the beans.
If you want to know more about animal that eats coffee beans and "animal poop coffee" read about Jacu bird coffee
By keeping the Black Ivory Coffee Company a small, personally-run operation, there is no room for corruption of the product or ethical mistreatment of the animals involved. These giant, gentle digesting machines are well protected and monitored within a Thai sanctuary. In addition to whatever else they choose to eat, the elephants are offered a mash of fruit and Arabica coffee beans which are easily eaten and digested whole by the elephants.
To keep the operation small, Black Ivory coffee is only available at a few hand-picked luxury hotels. The limited availability means for a higher cost. A pound is priced around $2,000 and a cup from room service will cost visitors $50.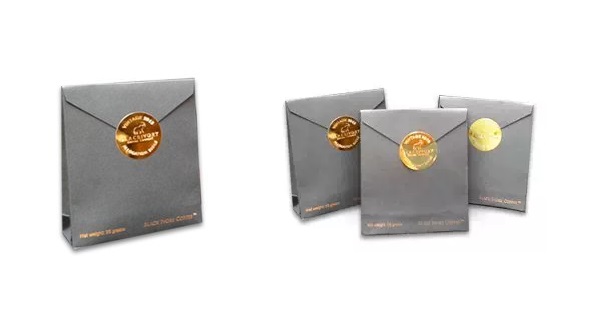 Now is Black Ivory coffee available on Amazon. You can check price for one pack here


Elephant poop coffee price
If you are curious what is the price for widely known "elephant poop coffee" or Black Ivory coffee we give you price under. Yes, price certainly is not low.


To find out more about Black Ivory Coffee watch this video