The Best 5 Coffee Mug Warmers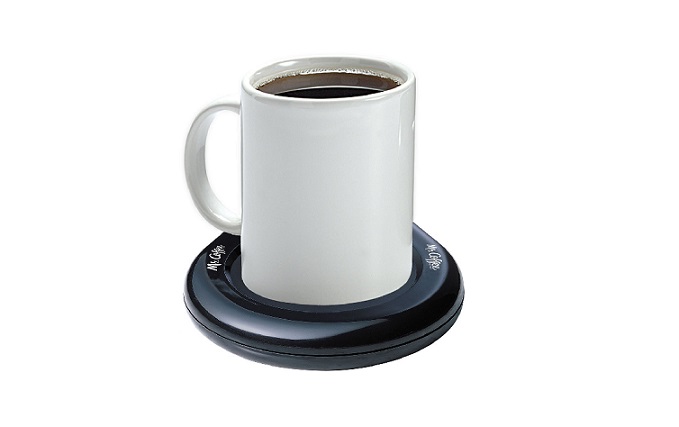 Everyone loves to have their coffee hot. Many of the coffee connoisseurs say that making hot coffee is very easy and simple than making a cold coffee.  Are you finding your freshly brewed coffee getting cold very soon? Well, with the best coffee mug warmer you will not have to worry about your coffee getting colder soon. All you need is to place your cup of coffee on warmers plate and you will get the hot and tasty coffee like you always wanted.
This is an electrical appliance that makes use of a warming plate to maintain the temperature of your coffee. These warmers come in a wide range of designs, styles, functionality and price. You need to choose one depending on your budget, needs and the purpose. The ones you choose must be highly durable and also fall within your budget.
The following are some of the best warming plate for coffee cup that you can buy.
Best coffee cup warmers
Maybe we leave some good coffee cup warmer from our list but we have our favorites and we must choose best. If you use some mug warmers and think it is better than coffee warmers on list you can write your opinion in comment section. Now lets look top 5 coffee cup warmers: First place go definitely to Mr. coffee mug warmer.
Mr. Coffee Mug Warmer for office/home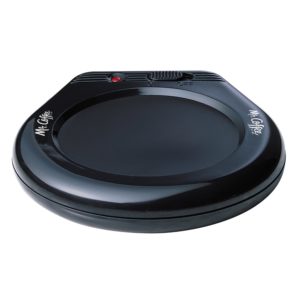 The best coffee mug warmer that you can find in any store is the Mr. Coffee Mug Warmer. This is an ideal warmer that will keep your coffee, tea or other beverages hot with the help of its solid heating plate. The mug warmer comes with a handy cable that can be plugged into the nearby electrical socket to power up the warmer. The warmer also has an on/off button that you can use to switch the machine on or to switch it off without needing to plug and unplug the cable for every use. Mr. Coffee cup warmer is compact in size and can be carried with you anywhere you go. The surface of the plate can be easily cleaned with just a wipe. This machine can be used to heat hot cocoa, tea, coffee, and other beverages and it can easily hold most of the different kinds of cups that are available these days.



Disney Mickey Mug Warmer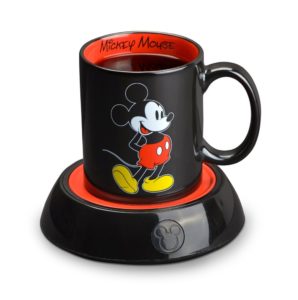 If you are a fan of the Mickey Mouse character from Disney, then you will love to own this Disney Mickey Mug Warmer. This cup warmer is offered with a 10-ounce ceramic mug to which you can pour the coffee, tea, soups or other beverages that you would like to warm. It is one of the best cup warmers that you will find in the market today. The black and red color combination use in the design of the cup warmer makes it a perfect fit for any home, office, kitchen, dorm, etc. Mickey Mouse mug warmer not have auto shut off feature. Product have a very important advantage and it is a cord length that is more than five fit long. This coffee warmer is made using plastic and weighs just 1.1 pounds. It is very easy to clean the heating plate of the warm. The Mickey Mouse imprint on the cup makes it an added attraction. The mug comes with a power on/off switch that will light up when the machine is turned on.



Norpro 5569 Decorative Cup Warmer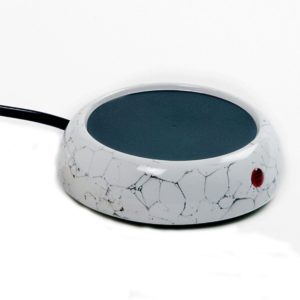 The Norpro 5569 Decorative Cup Warmer is an attractive looking cup warmer that will suit the décor of any office, home or den. The heating plate this is seen on this machine is a non-stick heating element. The plate is very easy to clean and all you need to do is to wipe it. The unit has a fairly long power cable that can be plugged into a power socket on the wall easily. The plug need not be removed from the socket as the unit has an on/off switch with a neon light indicator. The indicator will light up when the power is switched on. The unit measures 5x5x1.2 inches and weighs 12 ounces. It can be carried to your office or any other place easily. Norpro mug warmer can accommodate cups of various base widths as the heating plate is a bigger one than the normal mug warmers.



Salton SMW12 mug warmer, white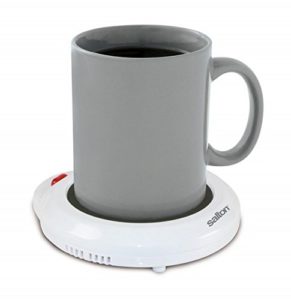 If you want to keep a full cup of coffee, tea, hot cocoa, soup or any other beverage hot and warm, then you need to buy the Salton SMW 12 white mug warmer. This coffee warmer plate is an excellent choice to gift your loved ones during Christmas or other occasions, especially if they are coffee lovers. There is a light indicator on the body of the mug warmer that will light up when the warmer is switched off. It is an ideal warmer plate that can keep all liquid foods at an ideal drinking temperature. There is a ready to serve auto light button that will light up when the cup placed on the heating element is warm enough to drink. The unit has a non-slip base and is a very good coffee warming tool to use in offices, homes, apartments, dorms and in stores. This unit can warm the candles safely without lighting them up.



VAlinks Desktop USB electric heat plate coffee warmer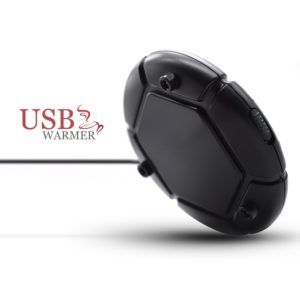 The VAlinks coffee warmer is a very good warmer to use in offices and homes to warm coffee, tea and other beverages. It has a power adapter as well as a USB plug with 1m USB cable that you can plug into your laptop or computer to make the machine work. With such a long USB cable, it can be used anywhere. To get the coffee or the teacup warmed quickly, it is advisable to power the machine using the wall charger. Their use of stainless steel materials in the heating element ensures that the plate is very easy to clean. There is an on/off switch provided in the warmer to control the warmer. If you spot a blue color LED light, this means that the warmer is working and a red LED light indicates that the warming is off. This machine is a perfect warmer to be used during outdoor camping and indoors as well.



Final word about best coffee mug warmer
You can see from the review above that every coffee mug warmer has something unique about it. Each one is different from the other. You need to choose a cup warmer depending on the type of beverages that you want to warm, where you want to use the warmer, the budget of the unit, the features of the unit and whether or not it will complement the room in which it is placed. All the above cup warmers are durable and are made using the best quality materials. Choose the best coffee cup warmer that fits your budget, needs and the features that you want.